Delightful celebrations, magical moments
CELEBRATE THE JOY OF THE SEASON AT L'OSCAR
Christmas
Christmas at L'oscar London is an extraordinary affair. Our ornate setting exudes holiday charm, making every moment memorable. Relish our special seasonal menus, immerse in live musical enchantment, and let us be the heart of your festive celebrations.
Theatre & Stay Experience
The Snowman's Hideaway Room Package
Create unforgettable memories this festive season and book The Snowman Theatre Room Package, available from 23rd – 26th December 2023.
Find out more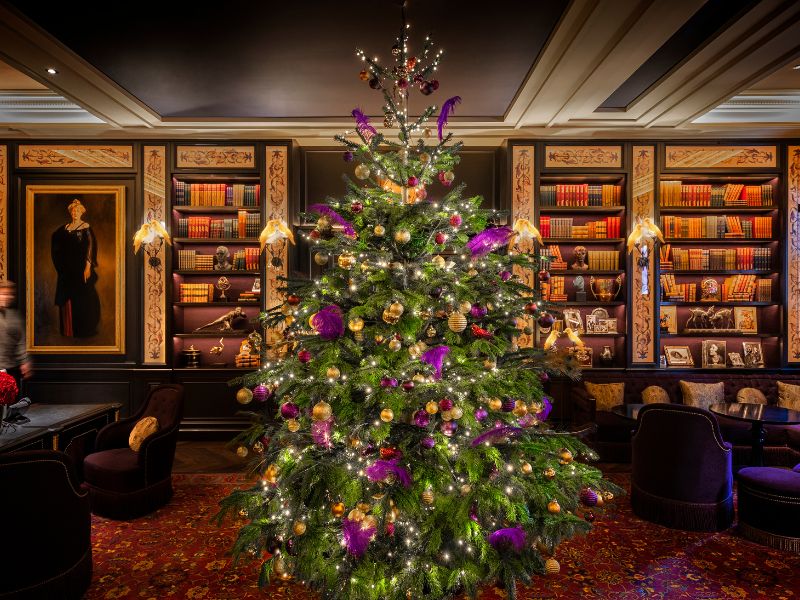 Festive Dining
Festive Afternoon Tea
Indulge in an array of small cake parcels, bauble-shaped confections, all presented on a shimmery Afternoon Tea stand. This Christmas-themed tea is a visual and culinary delight that captures the essence of festive luxury in every bite.
Available from 17th November to 31st December
Monday to Sunday 14:30 – 17:00

Click here to view the festive afternoon tea menu.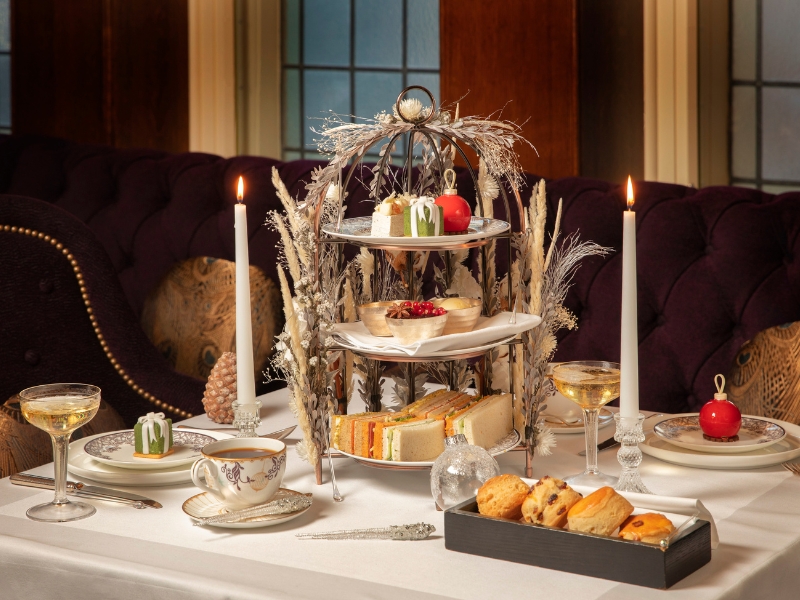 Christmas Day 
Spend Christmas Day at L'oscar London with a festive cheer and magical moments with loved ones.
Lunch 12:00pm – 4:00pm
Dinner 6:00pm – 10:00pm

Click here to view the Christmas day menu.
Click here to view the Christmas day children's menu.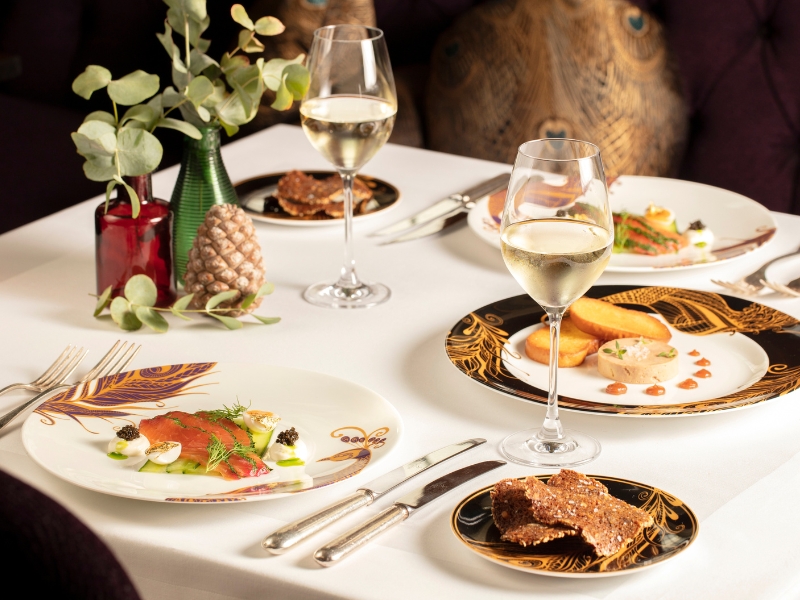 ---
New Year's Eve
The Golden Age of Hollywood: New Year's Eve Party
Welcome the New Year in glamorous fashion at L'oscar London, where live performances and exquisite dining converge for a night of Hollywood elegance and joy.
Sunday, 31 December 19:00 – 02:00
Upstairs ticket: £295.00 per person
Downstairs ticket: £345.00 per person
To find out more and book, click here.